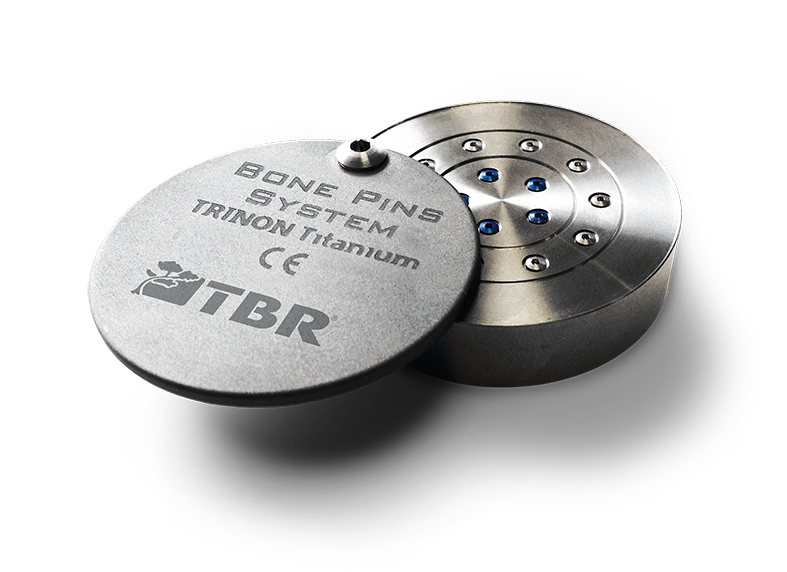 Bone Pin System
The BONE PIN SYSTEM is a kit for three-dimensional bone regeneration. 3 mm and 5 mm length micro-pins allow the fixation of 0,1 or 0,2 mm thick titanium meshes, 20 or 40µm thick titanium foils and resorbable membranes.
Full set
15 pins + holder + instrument
Titanium hexagonal screwdriver consists of 2 assembled parts.
Manual use, with torque wrench or contra-angle handpiece.

No digital contact
Digital contactless clip-on pin gripping system.

Threaded Pins
Pins with thread at the end of the stroke to ensure the fixation of meshes, titanium sheets or membranes.

Removable tips
Handle can receive a straight or an angled tip.

Autoclavable
The container and its titanium lid are fully autoclavable.

Want to know more about the Bone Pin System?
Our surgery specialists and the TBR team will have the pleasure to present you this innovative Bone Pin System!
Products & Solutions
Découvrez toutes nos solutions régénératives
Téléchargement de la documentation