Powerful dental CAD software for in-office use
More automation and a simplified user experience
Exocad's ChairsideCAD is optimized for clinical use.
ChairsideCAD is the first complete open architecture CAD software platform for Chairside. Chairside's workflow is streamlined, easy to learn and optimized for in-office use, including a step-by-step guide to the design process. It is based on the same proven technology as the Exocad laboratory software, renowned for its reliability and robust functionality.
In just a few steps, exocad's ChairsideCAD creates highly esthetic proposals with minimal post-processing.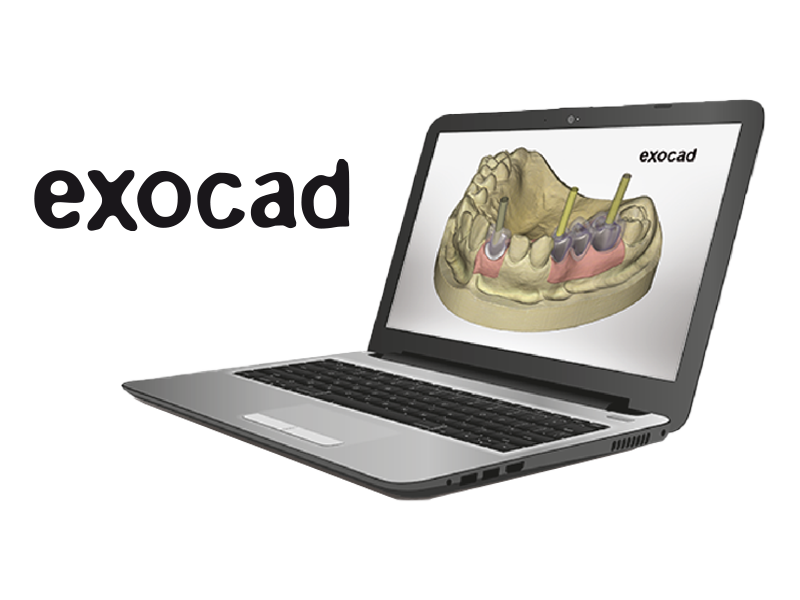 GO2dental, CAM for dental prosthesists
GO2dental is a fully automatic dental CAM software.
It is easy to use and allows high quality machining:
From any part: crowns, copings, stellites, abutments, bridges, implant bars, gutters, models, etc.
In all materials: zirconium, titanium, PMMA, wax, chrome cobalt, ceramics, glass ceramics, composite resins, etc. All while preserving the tool life.
On all brands of machine tools: Imes, Mikron, Amann Girrbach, Roland, Roders, VHF, etc.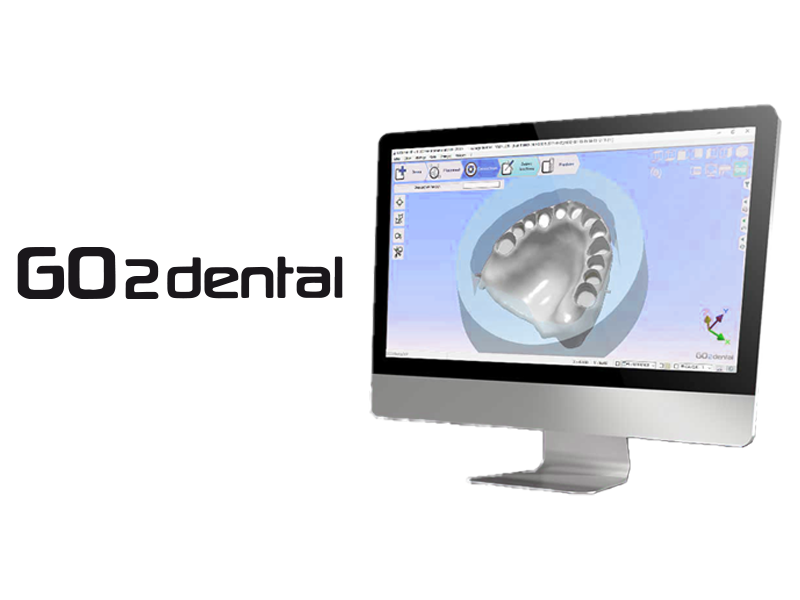 Want to know more about CAD/CAM software?
Our CAD/CAM specialists and the TBR team will have the pleasure to present you these softwares!