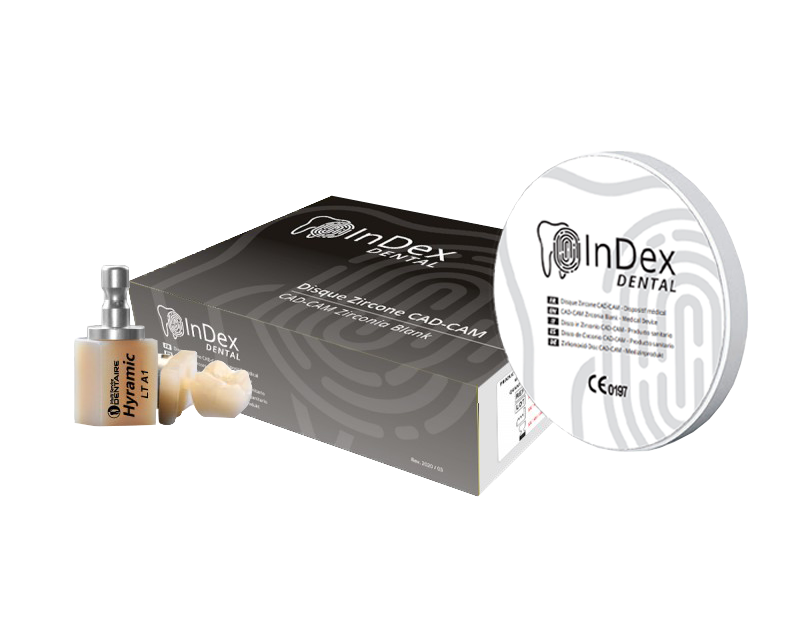 Index Dental – Discs & Blocks
The Index range offers a wide range of supplies and small equipment for all dental professionals. Multilayers Zirconia discs, hybrid ceramic blocks, lithium disilicate ingots etc… You will find all the materials you need for all your aesthetic restorations, adapted to your needs and of certified quality

White Zirconia Discs
Your quality zirconia discs for single and multiple restorations

Multilayer Zirconia Discs
Your quality zirconia discs for single and multiple restorations

Wax Discs
Your PREMIUM wax discs for the realization of your copings and bridges by metal casting or pressed ceramics.

Ingots
Your blocks for your Chairside single-unit restorations
Would you like to know more about Index consumables?
Our Index Dental specialists and the TBR team will be pleased to inform you about our different products!
Products & Solutions
Découvrez toutes nos solutions numériques
Téléchargement de la documentation