Surgic Pro: the professionals' choice
NSK offers cutting-edge technology to dramatically improve clinical performance. The Surgic Pro is a reliable, simple and effective implantology and microsurgery engine. All the functions required for oral surgery procedures and implantology in a compact, powerful and easy to use motor.
Well balanced and equipped with a compact and light micromotor : The search for simplifications has led to a reduction in size of 16.2 mm and weight of 42 g in order to improve the balance of the Surgic Pro micromotor during its use, reducing significantly user fatigue.
LED light for safer and more accurate processing: NSK's LEDs generate light similar to natural light to illuminate the treatment area, allowing for more precise surgery and shorter procedure time. The light sources improve safety because they are non-overheating devices and can be used in the following ways long duration.
Stay in control: The foot pedal is easy to use and allows perfect control without disruption during delicate surgical procedures. It is designed to prevent accidental activation of the micromotor. The Surgic Pro/ Surgic Pro+ are certified according to the IPX8 standard.
High-precision calibration: NSK's approach to accuracy ensures safe processing through torque correction.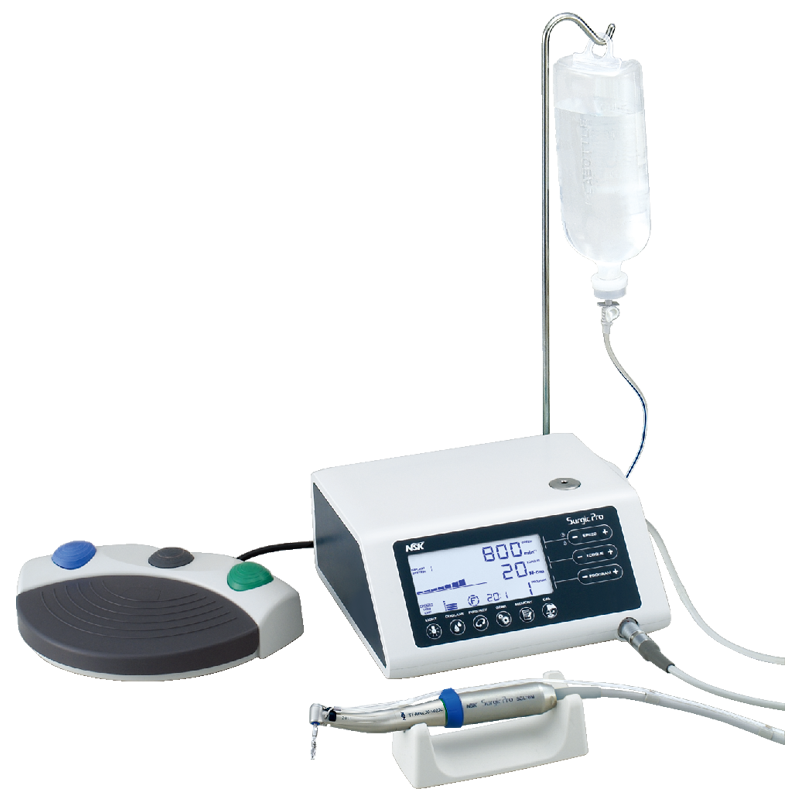 VarioSurg3: Revealed Potential
Ultrasonic bone surgery systems are indispensable in the field of modern surgery and implant treatment.
The advanced motor design allows the management of a wide power range.
The VarioSurg3 handpiece has a slim, lightweight body that guarantees minimal hand fatigue and excellent visibility. A choice of inserts makes procedures easier and contributes to more precise and efficient treatment.
BURST mode: You can switch to Burst mode in an instant. It creates a jackhammer effect making it easier to cut through even the hardest tissue. You can select up to 3 levels of Burst mode depending on the surgical procedure and bone classification.
Inserts: The optimized shape of the inserts allows cutting in all 3 dimensions.
LED lighting for more accurate processing : 3 levels of lighting intensity allow you to easily adapt to different clinical cases
Foot control: The VarioSurg3 footswitch (IPX8 compliant) provides optimal control during delicate surgical procedures. All functions are clearly indicated, allowing all precise operations without the use of hands thanks to the predefined parameters. In addition, a stand allows the foot pedal to be easily lifted or moved without the use of hands.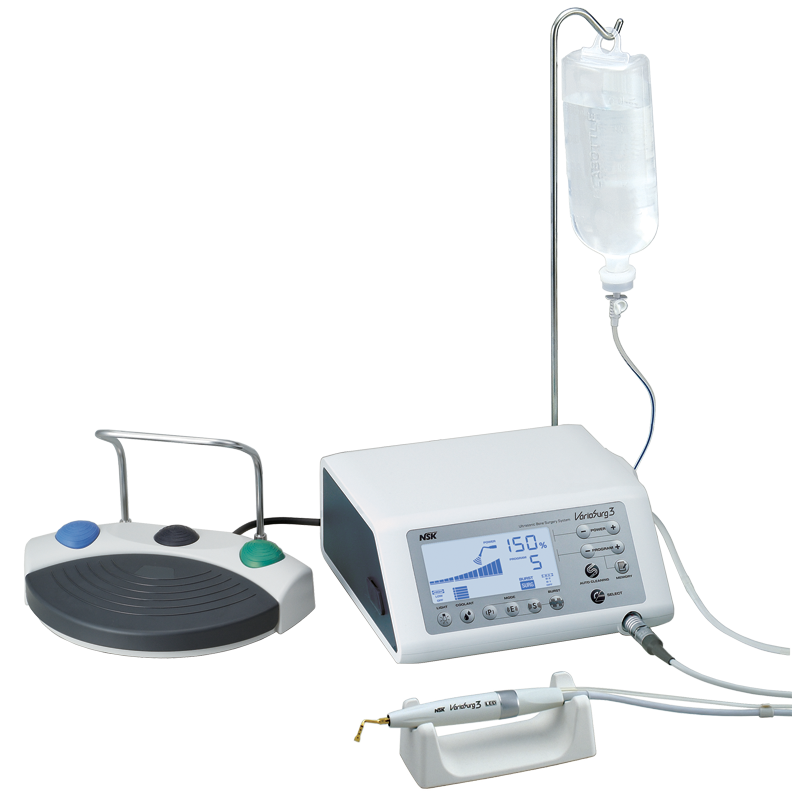 Surgic Pro and VarioSurg3: synergy in implantology
iCart Duo
You can operate with both motors, because they can be controlled by the same pedal thanks to the SG link cable. The motors can be stacked to save space. It is then possible to install the 2 motors on an iCart Duo.
Specifications: - Dimensions : H101,65 cm - Weight: 16.5 kg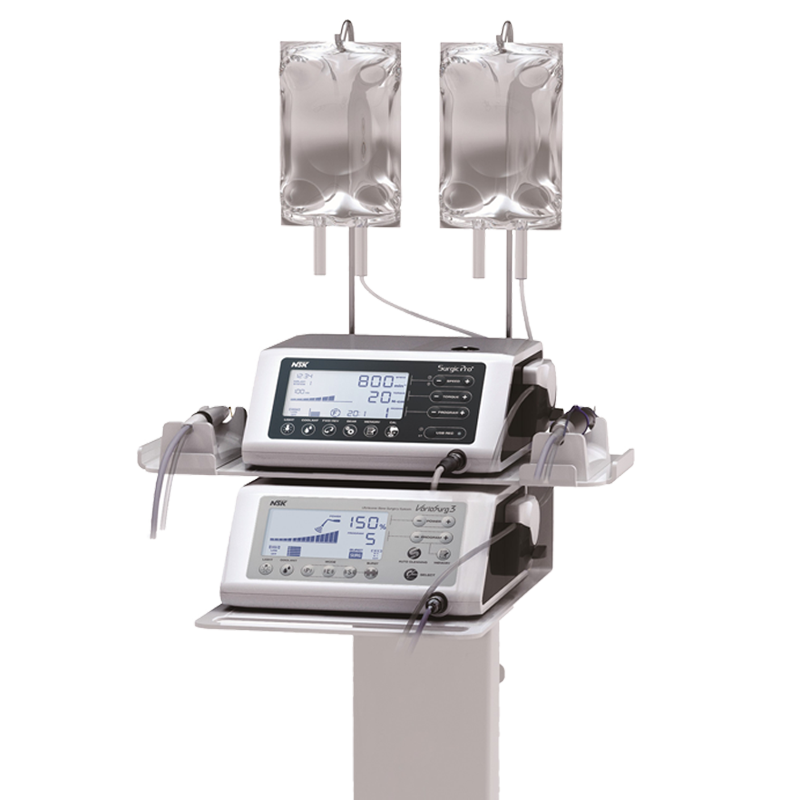 Want to know more about NSK® Surgical Engines?
Our specialists and the TBR team will be pleased to introduce you to NSK® Surgical Engines!