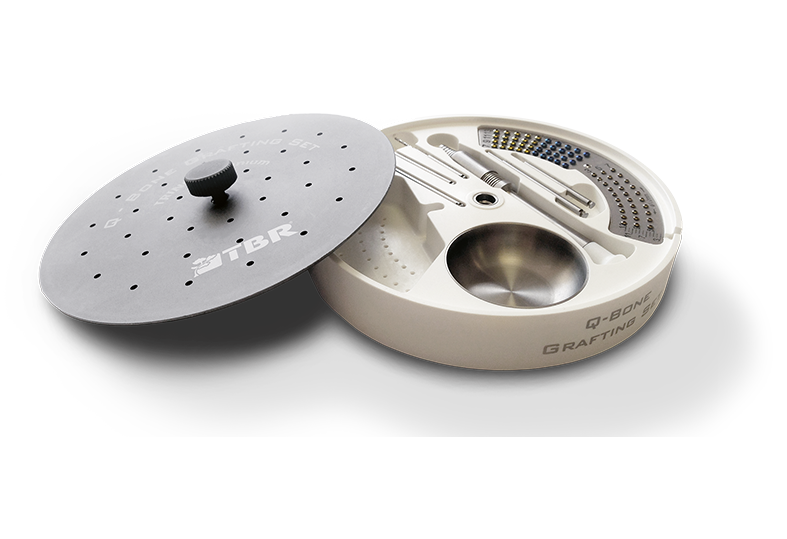 Q-Bone Grafting Set
The Q-Bone Grafting Set is an osteosynthesis surgical kit, ideal for pre-implant bone augmentation procedures. In case of alveolar ridge defect it may be necessary to stabilise the defect through bone regeneration. Implants can be safely placed after accurate bone remodelling.
Blue screws
Self-drilling and self-tapping
Yellow or grey screws
Self-tapping

Autoclavable
STERIBOX and lid autoclavable

Wide choice
Laser markings allowing the choice of the screw size adapted to your graft.

Friction "Square Head"
Optimized screw grip reducing the risk of falling.
Want to know more about the Q-Bone Grafting Set?
Our surgical specialists and the TBR team will have the pleasure to present you this innovative osteosynthesis screw kit!
Products & Solutions
Découvrez toutes nos solutions régénératives
Téléchargement de la documentation