Lumineers® veneers and Sapphire® Plus light-curing lamp
The ideal combination for your non-invasive restorations!
Independent research confirms that the Sapphire® Plus lamp has the highest curing power1 and penetration power2 through Lumineers® Facets and other surfaces, resulting in the most effective bond.
Ultra-fast curing in 3-5 seconds
Reduces the finishing time of Lumineers® veneers by up to 50%
Efficient light curing up to 10 mm with a higher power than all other lamps tested on the market
--
1 Effect of Distance on PowerDensity from Curing Lights, C.A FELIX & R.B. PRICE, Dalhousie University, Halifax, Canada.
2 1612 Effects of Seven Curing Lights on Microhardness of Five Composites, R.B. PRICE, T.J. FAHEY, CM. FELIX, P.ANDREOU, and C.A. FELIX, Dalhousie University, Halifax, Canada
Sapphire® light-curing lamp: the bleaching device
Chairside teeth whitening
The patented Whitening Crystal tip whitens both bows simultaneously
Does not require skin protection (no UV rays)
No unnecessary heating of the teeth
Patients love the innovative design of the Whitening Crystal tip
A swivel system on the cartridge allows the Whitening Crystal tip to be adjusted regardless of the patient's position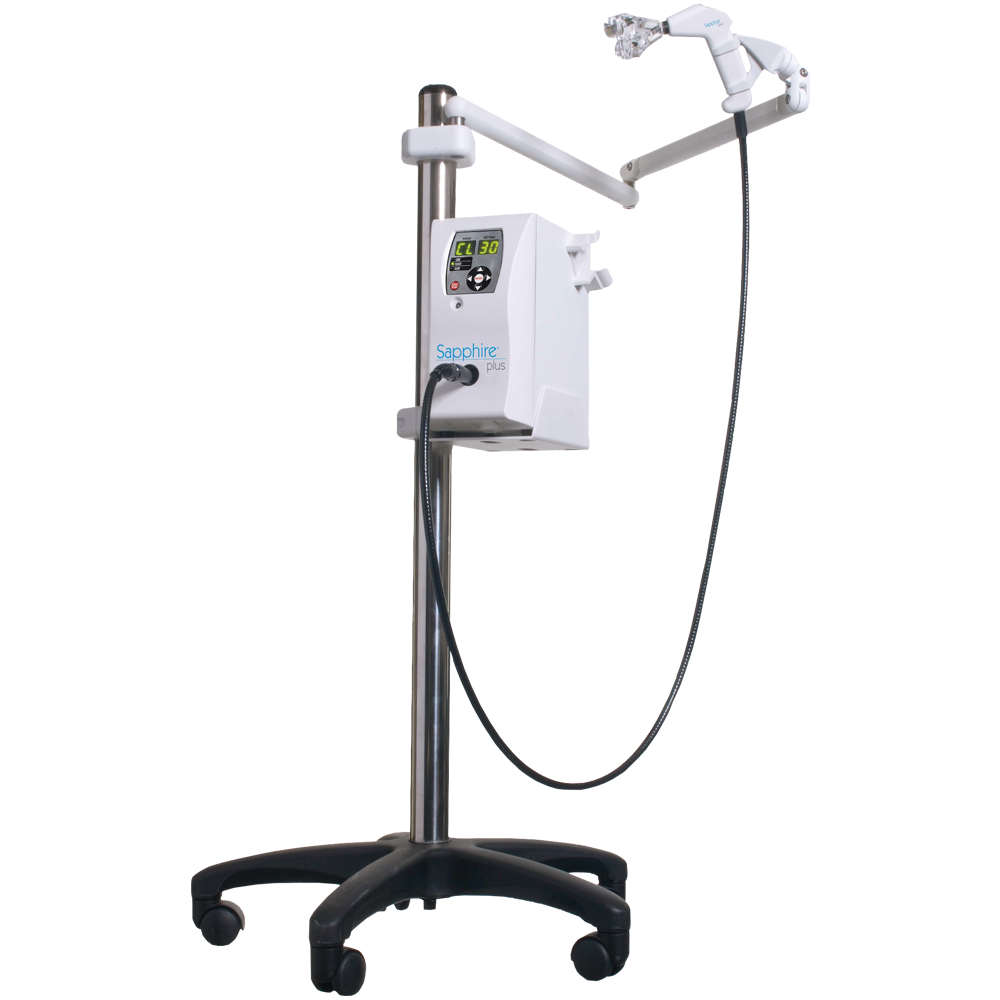 Would you like to know more about our Sapphire® light-curing lamp?
Our specialists and the TBR team will have the pleasure to present you our Sapphire® lamp!