Snap-On Smile
The benefits of the Snap-On Smile Bridge
Without preparation of natural teeth
VDO* Immediately recovered (*vertical dimension of occlusion)
Cosmetic enhancement
Waiting phase : Implants, Veneers, Etc....
Clipped to the teeth, without clasps, without soft tissue support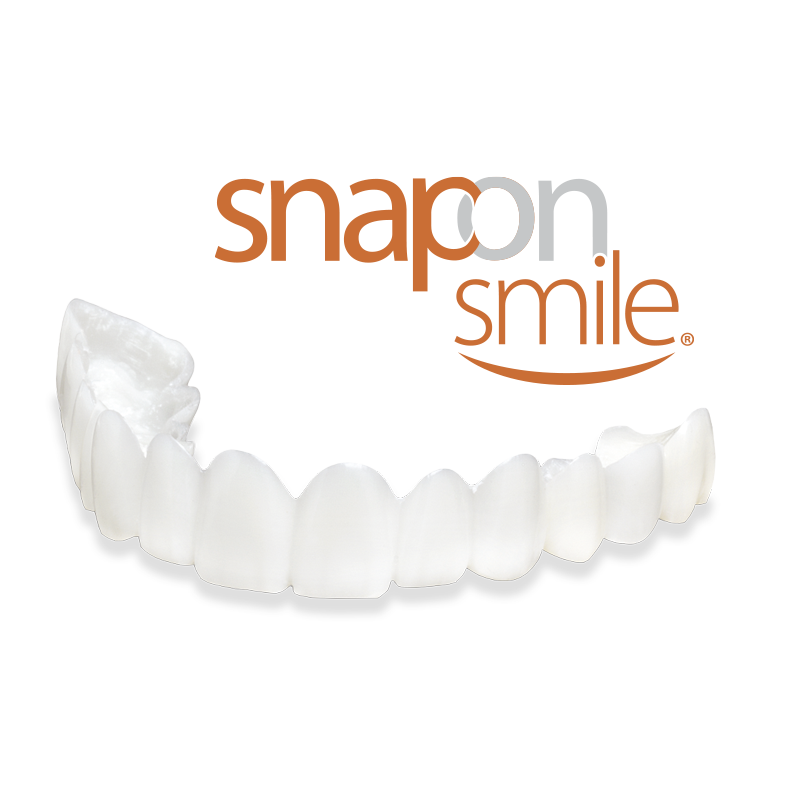 Snap-On Smile: FULL ARCADE - 6 elements or more
Snap-On Smile is an affordable, non-invasive, completely reversible system that can easily and painlessly give a beautiful smile to your patients.
Snap-On Smile is an excellent choice for the correction of diastemas, misaligned, discolored teeth or the replacement of missing teeth.
Snap-On Smile is the ideal answer for all patients looking for a comfortable alternative to partial dentures and wanting a "Hollywood smile" without the expense and discomfort of complex and invasive dental procedures.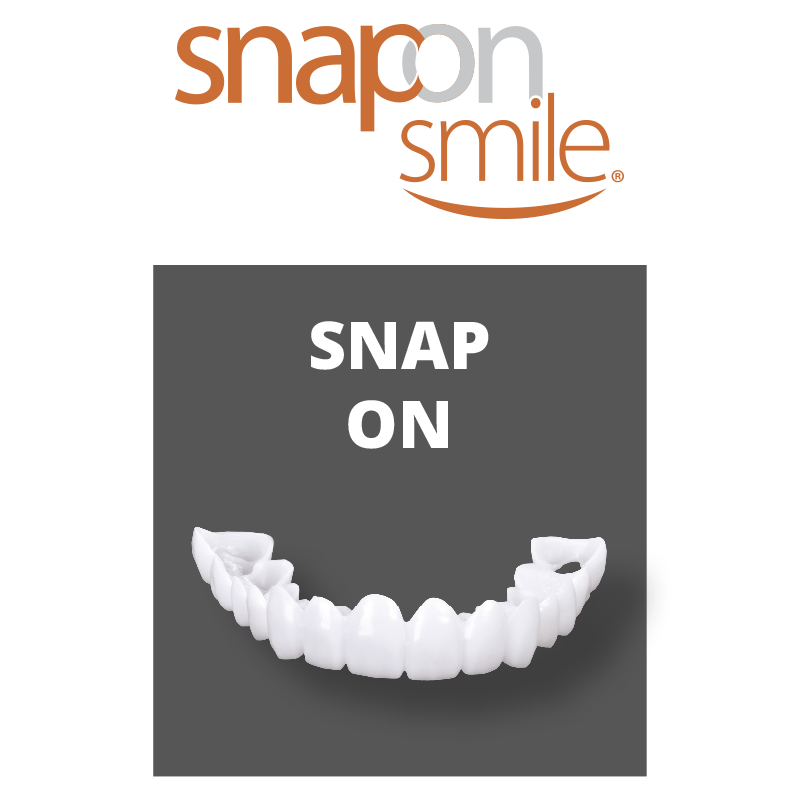 Snap-it : PARTIAL ARCADE - 5 elements or less
When Snap-It is used in an implant restoration, it ensures that simultaneously to the patients :
A functional and aesthetic temporary replacement of their tooth,
Protection of their implant site,
An opportunity to financially plan their entire treatment,
Retention system on natural teeth (clipping system).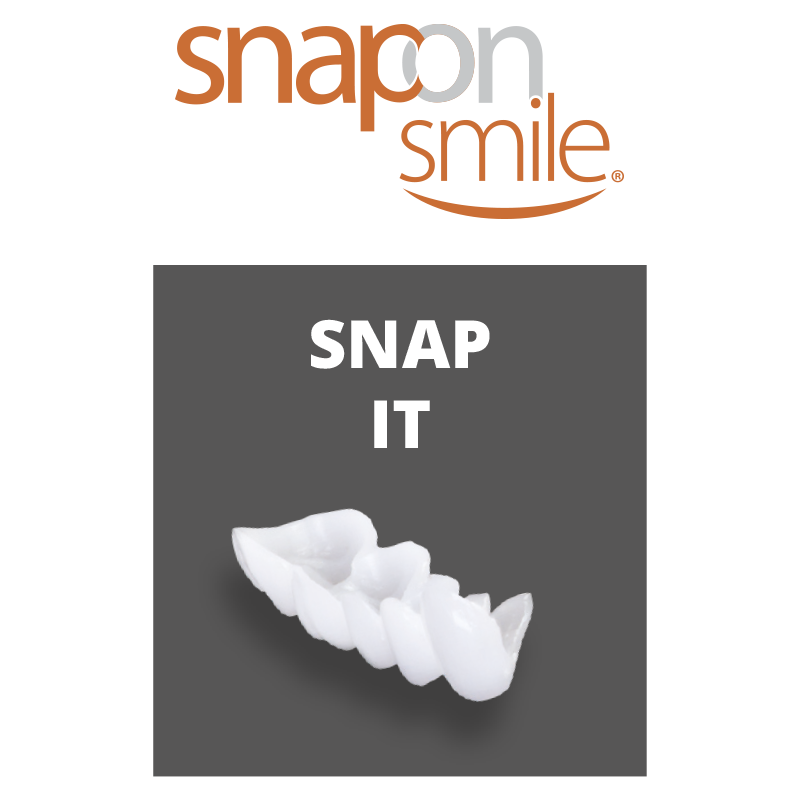 Design of the Snap-On Smile®
No hooks, no palatal cover and no adhesives
The Snap-On Smile® device is made from crystallized acetal resin. This material is very resistant and has a slight flexibility.
Thanks to the durability of this specialized resin, the Snap-On Smile® device lasts about 1 to 3 years and maybe more with proper care.
Snap-On Smile® appliances are retained on the original teeth and require no clasps, no palatal coverage, and no adhesive.
Its elasticity allows the appliance to gain retention by "flexing" on the heights and contours of existing teeth.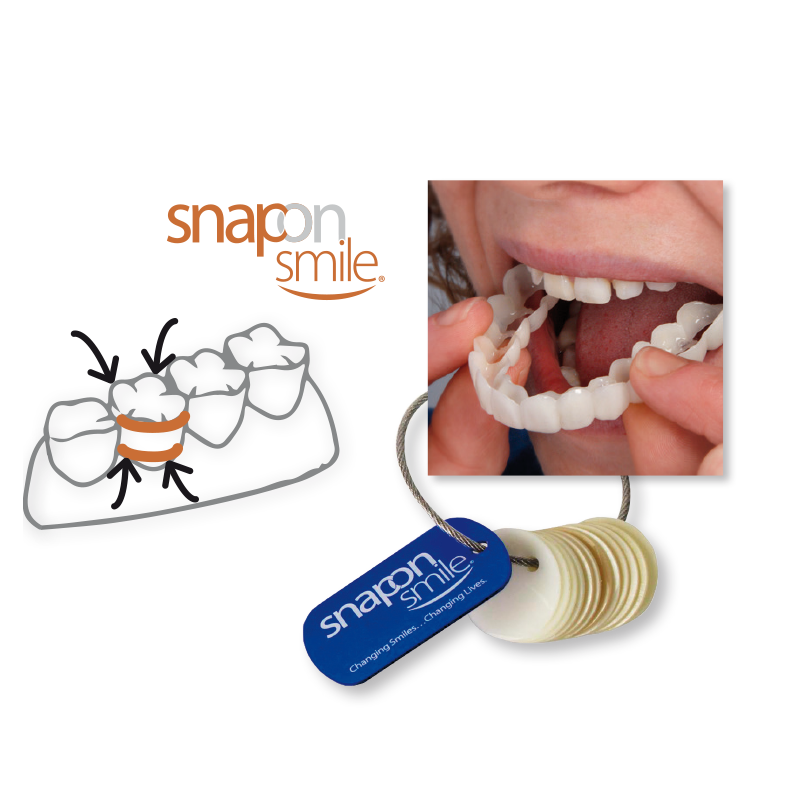 Would you like to know more about the Bridge Snap on smile®?
Our Snap-On Smile specialists and the TBR team will have the pleasure to present this unique product to you!