20 years of research and innovation
Dental implants must integrate into the three tissues with which they are in contact, namely bone tissue, connective tissue and epithelial tissue.
The whole challenge of periodontal implant integration lies in the implant/tissue interface and especially in its stability over time.
The Z1 implant, composed of a titanium body and a zirconia collar, combines two materials adapted to the tissues with which they are in contact. The periodontal challenge is then taken up for the Z1!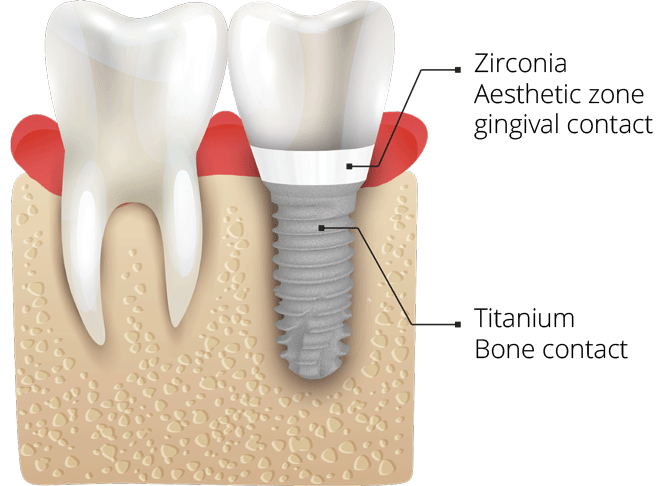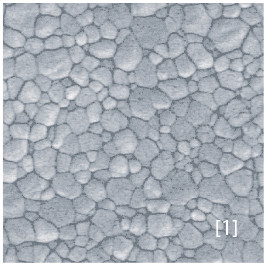 SEM Picture - Zirconia surface Y-TZP x6000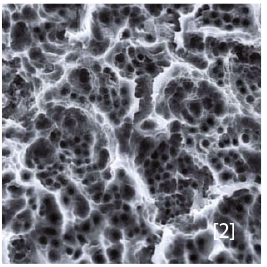 SEM Picture - Grade 4 pure titanium surface x2500
An average success rate of 98.6*%
* Information collected from the data of the Smiletranquility ® Program based on 15.534 patients with Z1 implants from 01.2014 to 01.2016.
Technological comfort
Thanks to a proven technology
On a macroscopic scale the Z1 includes all the components required for the success of your implant surgery: biocompatibility, mechanical resistance, primary stability and longevity.
On a microscopic scale, the surface condition of zirconia and pure titanium plays an essential role in the stabilization of soft tissues and in the perfect osseointegration. With an average success rate of 98.6%*, you can rely on the Z1 efficiency.
Versatile, the Z1 system satisfies all types of prosthetic restorations: cemented and screw-retained prostheses or stabilisation of removable prostheses.
Contrary to the constraints imposed by a "Bone level" implant system, you manage all prosthetic solutions with fewer product references.
Surgical comfort
For practitionner's well-being
The advantage of the "1 stage" implant is precisely the fact that it does not need 2 surgeries! The Z1 makes you benefit from numerous advantages at every step:
You open the surgical site only once: comfortable for you and your patients,
The Z1 is perfectly autonomous and manages by itself bone and gingival healing, as it perfectly fits both tissues' requirements,
You have good visibility, you can observe your movements and perfectly control the components to connect with your Z1 implant,
You no longer need a healing screw, you work with a cover screw [included with the implant] visible and easily accessible,
Your sutures are placed around the implant or removed using the flapless technique.
Z1 facilitates every step.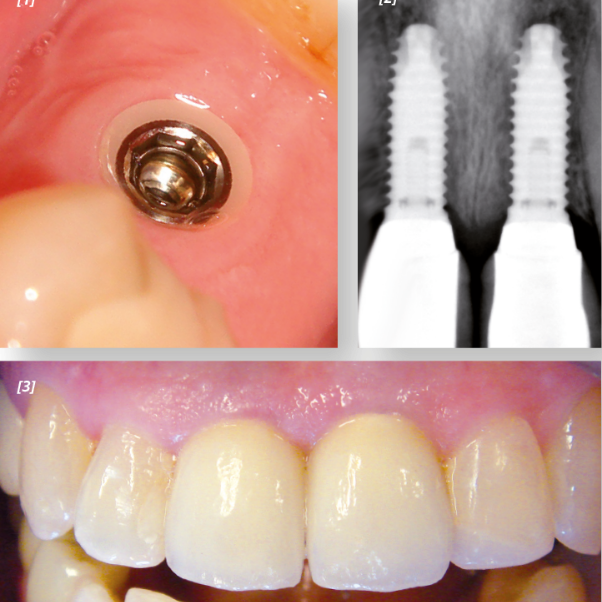 Fig [1] - Z1 collar in juxta-gingival position Fig [2] - Z1 implants X-ray in anterior position 11 and 21 Fig [3] - Final restoration with Z1 implants in position 11 and 21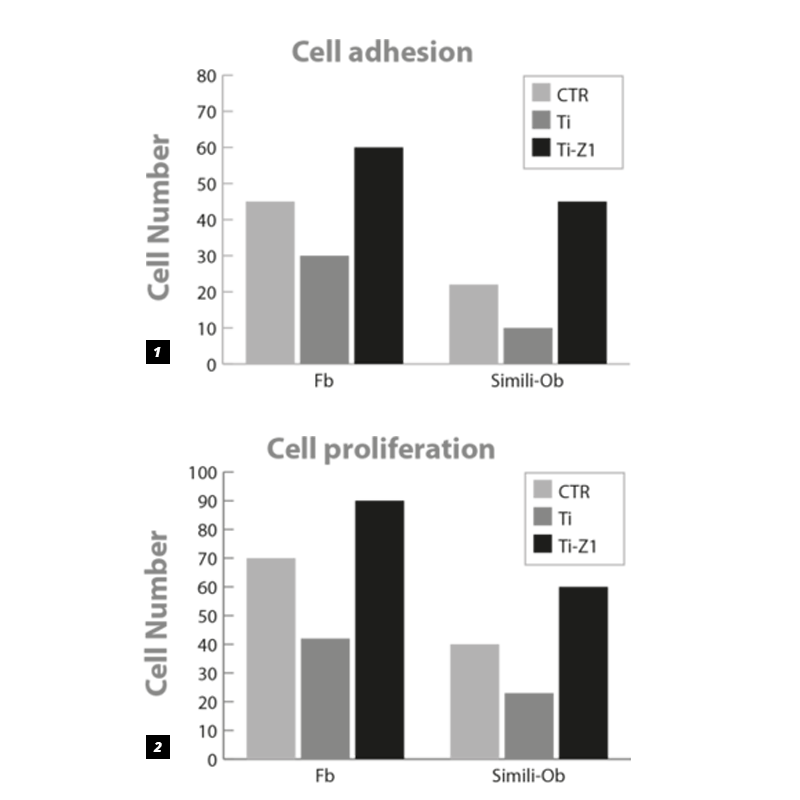 Chart [1] – Enumeration of fibroblasts and osseoblasts after 4 hours of incubation - Test of proliferation on pure titanium (TI), on zirconia collar (TI-ZI) and on a sample of Thermanox control (CTR). Chart [2] - Enumeration of fibroblasts and osseoblasts after 6 hours of incubation - Test of adhesion on pure titanium (TI), on zirconia collar (TI-ZI) and on a sample of Thermanox control (CTR).
Clinical comfort
For patients' well-being
With the Z1 implant, you obtain clinical outcomes unmatched by a traditional bone level implant. The zirconia emergence of the Z1 behaves as a protective shield for both crestal bone and gingiva, preventing any inflammatory or infectious phenomena. The Z1 ensures a better aesthetic management of the gingival tissue by generating a creeping attachment of the gingiva and a reconstruction of the papillae:
With a Z1 placed in anterior position, there is no greyish transparency.
With a Z1 placed in posterior position, the cervical limits of your prosthetic rehabilitation are optimised by the zirconia platform.
I no longer have to worry about grey spots appearing in my gum after a few years!
Economical comfort
For more profitable implantology
The Z1 is the preferred implant for implantologists who want to optimise their chair time Like them, estimate your profit by using Z1:
Only one surgery is needed, which means that your surgical block and sterilisation line will only be used once for each patient,
Your surgical block agenda is totally controlled, the aesthetic outcomes achieved on first intention reduce the number of secondary surgical procedures,
Your maintenance appointments are reduced because there is less risk of periodontal disease, and thus fewer post-surgical treatments,
Your inventory is simplified by a lower and optimised number of products.
The Z1 system saves time in the chair that I can then spend on developing my patient portfolio.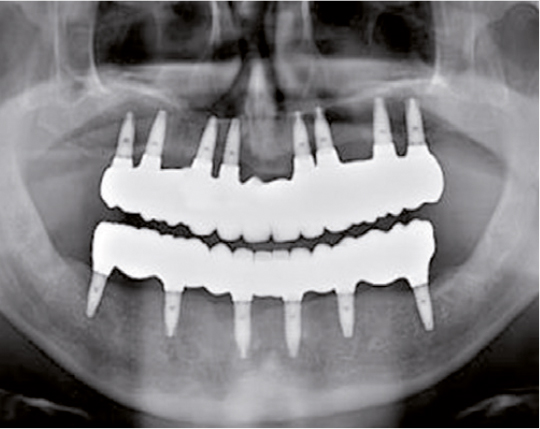 Full-arch upper and lower restoration with 14 Z1 implants.
Would you like to know more about Z1 implants?
Our Z1 implant specialists and the TBR team will be pleased to introduce you to this unique product!